Celtine Beauty's website has three key components.
Community, Online Store & Training Academy
Celtine Beauty Community
The Community is a meeting place where industry professionals and related personnel can converse, share ideas, videos, portfolios, discuss industry related topics via our Community platform. This free service provided and maintained by Celtine Beauty. NOTE: The Community is 100% brand & product neutral.
Who can join the Community?
Industry related professionals, students, managers owners, and support staff.
How do I create a Community account?
You can create an account here using your Facebook account credentials or by completing the registration form it takes less than a minute and it's free.
Celtine Beauty Online Store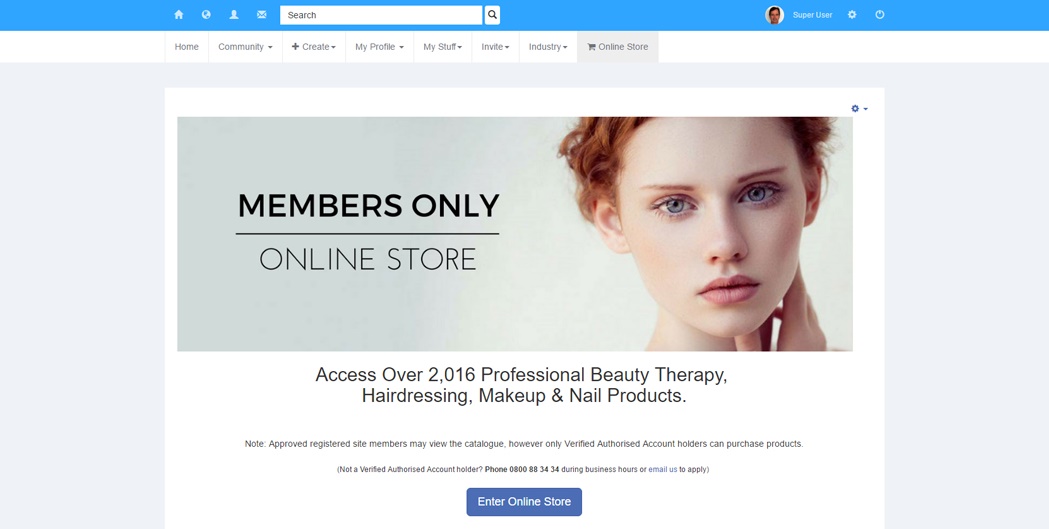 The Online Store is for professional Beauty Therapists, Hairdressers, Barbers, Makeup Artists, Nail Technicians, students, and related industry personnel only and is not open to the general public.
How do I create an account?
Your provisional Online Store account is automatically created when you join the Community. Your community and store accounts share the same login and password details.
Who can buy from the online store?
On request provisional accounts can be activated once your details have been confirmed by Celtine Beauty. Celtine Beauty will accept both industry business accounts and personal accounts.
NOTE: Existing Celtine Beauty customers can active their Online Store Account by confirming their password which will be emailed to you. Having problems? Phone 0800 88 34 34 (NZ) during business hours.
Celtine Beauty Academy
The Training Academy offers a wide range of advanced professional Beauty Therapy Workshops suitable for both experienced professionals and students. Celtine Beauty Academy is a certified accredited VTCT provider.
VTCT (Vocational Training Charitable Trust) is one of the leading examining boards in the Beauty Industry for over 50 years. VTCT qualifications are recognised in over 100 countries all over the world for quality and excellence.
Who are the courses for?
The Academy workshops cater to both experienced professionals and students depending on the workshop.
VTCT also offers formal qualification recognised internationally
How do I book a course?
Please view the currently available workshops here.